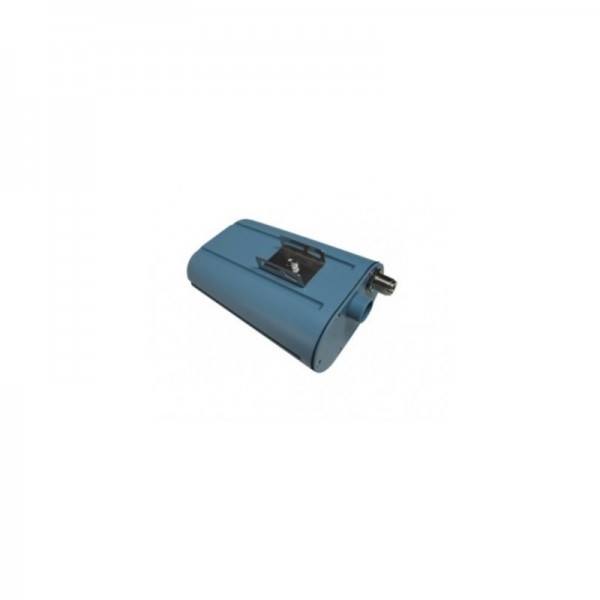 ASU-24005gA-N WIFI AP/BRIDGE/C
₦9,800.00
ASU-24005gA-N WIFI AP/BRIDGE/C
ALCON ASU-24005g-N - 2.4GHz 11b/g 108mbps 500mW Wireless outdoor AP Bridge repeater client wtih N female connector for External antenna. Approvals FCC CE
Super G 108Mbps Wireless Outdoor station
N-Type Female Antenna connector
Complete Power over Ethernet
Web management and WPA support
Advantages:
Eliminates the need for cables, extra switches and routers to interconnect wireless nodes.
Requires ten to twenty times fewer access points compared to indoor solutions.
Eliminates disruptive, in-building network deployment.
Reduces WLAN operating expenditures by up to 90%
Eliminates T1, DSL and other back haul costs.
Reduces WLAN capital expenditures by up to 70%.
Application:
High speed fixed wireless up to 3 km radius, PTP up to 5km
Hot spots, such as coffee shops, book stores, office buildings
Complex shaped buildings
Corporate offices, manufacturing centers, universities, hospitals, research parks, municipal centers
Apartment buildings & Corporate offices
Big college & corporate Campuses
Buildings where it is difficult to add cables
Hot zones such as business districts, office parks, airports, hotels, conference centers, recreation areas, and shopping malls .
Weather Proof Housing
The ASU-24005g-N is N-type connector device for outdoor wireless application that includes everything you need to make an outdoor wireless connection. The enclosure is made of weather proof ABS+PC+antiUV material with external antenna require for long range connectivity as well as support PTMP for low end corporate base station. With the special designed splash proof cap for POE/Ethernet Cable, the CPE uses conventional outdoor grade UTP cable with RJ-45 connector. So you don't need to pay extra cost for special water-proof connectors. This combination creates a light weight, splash proof, compact, yet durable housing ready for prolong use in the harsh outdoor condition. Standard Pole mount Kit is provided. Low cost Corporate Base station with Long Distance firmware.