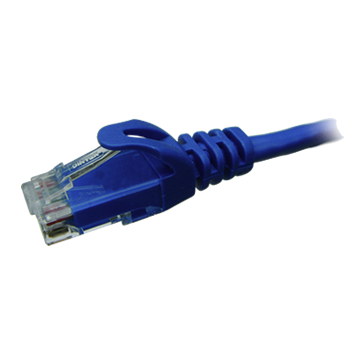 DINTEK Cat.6 Patch Cord 0.5m
₦400.00
DINTEK PowerMAX Category 6 Patch Cords are specifically designed to support high speed data networks for 1000mb applications, and are fully tested to meet TIA/EIA Category 6 channel requirements.
The patch cables are made from high quality shielded four pair 24AWG stranded wire.
DINTEK PowerMAX Category 6 Patch Cords are pre-terminated with RJ45 plugs and feature anti-snag strain relief boots. DINTEK recommends the entire range of PowerMAX UTP products be used in a end-to-end system to maximize cabling performance.
Reviews (0)
Specification
---
Only logged in customers who have purchased this product may leave a review.
Category 6 Products exceed all TIA and ISO specifications for Category 5e/6 cabling systems and components
They have been Independently confirmed for system performance
Meets FCC parts 68
ANSI/TIA-568-C.2
ISO/IEC 11801
DINTEK Cat 6 products can be warranted for 25 years
Cat6 products are Interoperable with DINTEK and other standards compliant products
Independently been confirmed for Gigabit Ethernet applications
Having a single vendor solution ensures best system performance
Our products meet or exceed performance requirements for existing and proposed high-speed network applications including:
Voice; T1; ISDN
10BASE-T (IEEE 802.3)
16Mbps Token Ring (IEEE802.5)
100VG-AnyLAN (IEEE802.12)
100BASE-T Ethernet (IEEE802.3)
155/622Mbps 1.2/2.4 Gbps ATM
1000Mbps Gigabit Ethernet
550MHz Broadband Video
Standards
UL Verified
ISO/IEC11801 2nd edition
ANSI/TIA-568-C.2
CENELEC EN 50173
LSZH Flame test as per IEC 60332-1
Features
Molded boots prevent pin from bending and cables from kinking
24AWG stranded wire provides maximum flexibility
Brilliant colors make management a snap
Fully tested to meet ANSI/TIA-568-C.2 category 6 requirement
The various colors are available to meet TIA/EIA-606 standards
The mechanical characteristics and transmission performance meet 16Mbps token Ring,10Base-T,100Base-T,155Mbps,622Mbps ATM,Gigabit-Ethernet and 1.2Gbps ATM requirements.
Physical Characteristics
Twisted pair color code:
- Pair 1> blue, white/blue ring.
- Pair 2> orange, white/orange ring
- Pair 3> green, white/green ring
- Pair 4> brown, white/brown ring
 Conductor: 24AWG (7x0.195mm) stranded anneal copper wire
Insulation material: HDPE
Diameter of dielectric core: 1.0±0.05mm
Insulation thickness: min at any point: 0.20mm
Number of twist pairs: 4 pairs • Assembly: 4 pairs of dielectric core shall be stranded in circular form
Material of jacket: PVC/LSZH
Thickness of jacket: AVG 0.66~0.70mm
Nominal O.D: 5.6±0.2mm
Jacket color: red,orange,yellow,green,blue,grey, etc
RJ45 plug:Housing>polycarbonate
Contact>copper alloy 50u" gold plated over nickel
Strength>20lbs. min
Durability>200 cycles min.
Insulation resistance: 500 megaohms min. Molded boots prevent pin from bending and cables from kink.
Wiring schemes: T568B