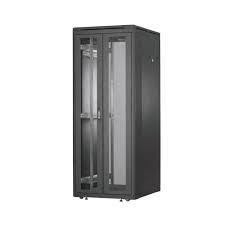 MEGA RACK-EMD6827BK (27U 600 X 800 MESH)
₦138,700.00
MEGA RACK 27U 600 X 800 MESH
Description
Reviews (0)
Specification
Download
Description
MEGA RACK 27U 600 X 800 MESH
---
Only logged in customers who have purchased this product may leave a review.
PRODUCT DESCRIPTION:
For use in permanent connections between transmission equipment and patch panels or interconnect / cross connect between panels. Patch cables are pre-constructed with connectors. These include small form factors such as LC and MT-RJ as well as SC, FC and ST. Based on 2.80mm sub units (1.9mm SFF) these ruggedised cables are sheathed with LSHF material making them suitable for internal use.
CABLE PROPERTIES:
Crush (N): 1500
Impact (Nm): 5
Torsion (turns / m): 5
Fire: IEC 60332-1
Temp - Operation: -10°c to +70°c
Temp - Storage: -25°c to +80°c
Temp - Installation: 0°c to +70°c
Sheath Colour: Aqua (Others available on request)