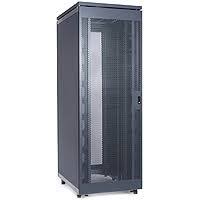 MEGA RACK-EMD61042BK (42U 600 X 1000 MESH)
₦178,500.00
MEGA RACK 42U 600 X 1000 (MESH DOOR)
Out of stock
Description
Reviews (0)
Specification
Download
Description
MEGA RACK 42U 600 X 1000 MESH DOOR
---
Only logged in customers who have purchased this product may leave a review.
ALCON ACU-24005g-N 2.4GHz 802.11b/g Outdoor 100mW AP Wireless Client Repeater Wireless Bridge (WDS) with N conector for Antenna. Approvals FCC CE
Extend Your Broadband DSL or Ethernet LAN
ACU-24005g Fighter Outdoor Wireless Solution
Cost-Effective Long-Range Wireless LAN and DSL Extender
Application:
Extending DSL Connection (Bridge Mode) Point to Point
Wireless Internet Service (Point to Multi-Point)
Can be use as Access Point , Repeater, Client Equipment
Advantages:
Fast Deployment, Easy Installation, Reliable Operation
Ideal for Extending Internet Connection in Remote Areas
Ideal for WISP Operation with Low-Investment needed
Mode Advantageous than using LAN Adaptor
With the most innovative 802.11g technology designed, the Alcon Wireless ACU-24005g provides 108Mbps high data rate for outdoor environment, which is about 30 times faster than T1 and ADSL connection speed. There are four operating modes supported in ACU-24005g which are: AP, Wireless Client, Repeater, and Bridge. Except for 64/128/152-bit WEP encryption, ACU-24005g integrates WPA and WPA-PSK to secure the information of your wireless LAN. The special designed housing allows the Alcon Wireless ACU-24005g to be installed in exposed locations under the rigorous weather conditions including heavy rain and wind. With web-based interface provided, the ACU-24005g is easy to be installed and managed. All these advanced features and the built-in 12dBi patch antenna make ACU-24005g a suitable CPE solution for widely open space applications such as WISPs, campuses, and airports.