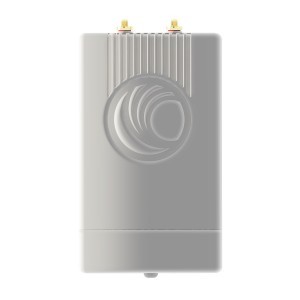 ePMP 2000 -C050900L331A
₦117,800.00
AP Lite supports up to 10 Subscribers
Supports up to 120 Subscriber Modules
Supports a wide frequency range: 5150 – 5970 MHz
802.3at compliant 100/1000BaseT Interface
Cambium Networks ePMP 2000 is the next generation Access Point which combines intelligent filtering and smart beamforming to bring interference to a whole new level.
The Intelligent Filtering of the Access Point works for both receive and transmit. It protects any channel from noise from adjacent-channel interferers with a filter that dynamically moves around the channel. On the transmit side, it protects the RF environment by reducing adjacent-channel transmission noise.
The Smart Beaming Capability works to mitigate the effects of Co-channel interference. The System learns the locations of each served Subscriber Module and forms a narrow beam towards the desired Subscriber Module while that radio is transmitting in the uplink. This reduces the gain on the uplink for Co-channel interferers that are transmitting at an azimuth angle different from the SM.