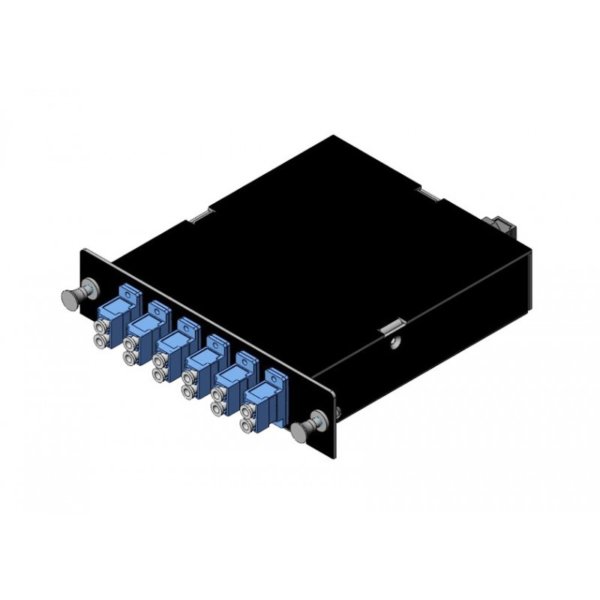 MPO to LC SM Cassette complete
₦57,000.00
MPO to LC SM Cassette complete
Description
Overview
ICC's 24-Fiber Singlemode LC, Duplex MPO Cassettes are designed with pre-terminated fiber and multi-fiber Push-On Connectors (MPO). They allow the quick addition of new devices in a computerized system, without the need for reconfiguration or manual installation of other external devices. Internally, each fiber is routed and connected within the cassette to its appropriate port on the front end of the unit. Using ICC's fiber cassettes allow the end user to save significant amounts of time.
Feature
High quality aluminum material allows for compact and durable cassettes
Cassette offers a plug and play solution which saves assembly and termination times
Designed to fit ICC's wall mount enclosures (ICFOD) and rack mount enclosures (ICFOR)
MPO connector reduces insertion loss which enhances channel link performance
Cassette allows up to 72 fibers within 1 RMS
Dual MPO adapter, with pins, APC type, key up to key down
Available in black
---
Only logged in customers who have purchased this product may leave a review.